Al-Burhan Airways and Gazprom Fly to Badra Oil Fields

19 June 2015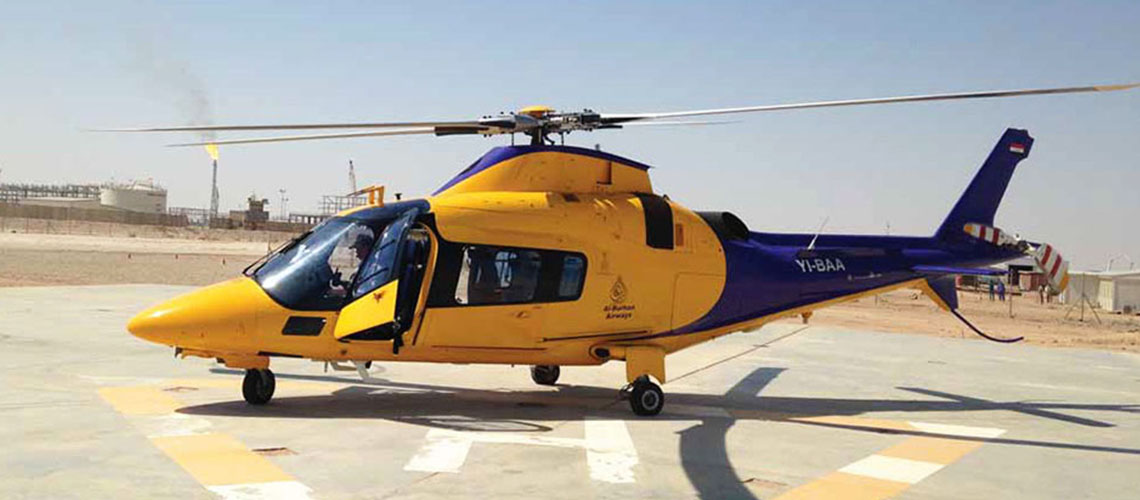 On Thursday 18th June 2015 Al-Burhan Airways (ABA) conducted a trial flight from our base at Baghdad International Airport to the Badra Oil Fields, located near the Iranian border, south-east of Baghdad.
The flight serves as a practice run for regular trips ABA will be conducting on behalf of Gazprom Neft Badr, who themselves are operating in the Badra Oil Fields under license from Midlands Oil Company and the Iraqi Ministry of Oil. The need to hasten transport between crucial sites across Iraq consistently rises as the country's demand for economic and infrastructure developments increases.
The flight was described as 'safe, quick and seamless - a success all-round' by the Aviation Director and welcomed the increasing demand ABA is currently experiencing. Travelling via helicopter is a very secure and efficient means of navigating Iraq's often treacherous terrain, bypassing any delays or incidents in favour of an enjoyable, quick flight.
---
Other Latest News