Helicopter flights to commence between Baghdad and Karbala - Baron Hotel

11 August 2022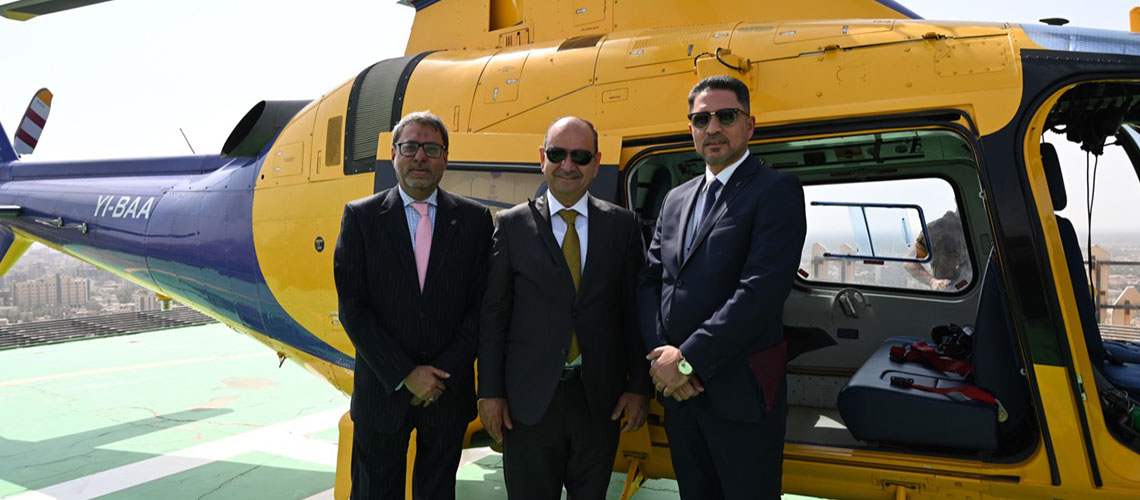 Helicopter flights between Baghdad and Karbala, operated by Al-Burhan Airways, were launched today at Baron Hotel helipad located in the Holy Karbala Governorate.
The launching of this flight route marked the official opening of the Baron Hotel helipad.
Al-Burhan Airways was represented by Mr Saad Al-Khafaji, CEO of Al-Burhan Airways, who was welcomed by Mr. Firas, CEO of the Baron Hotel.
Mr Al-Khafaji discussed with Al-Burhan Airways crew the company's services and the future plans, which will serve the interest of the private sector and the Baron Hotel, stating that this flight will be the beginning of several upcoming flights, that enhance the growth of helicopter transport services in Iraq.
Mr Al-Khafaji indicated that Al-Burhan Airways have operated in several other governorates, landing at various helipads.
---
Other Latest News