All Stars on-Board Al-Burhan Airways

26 July 2018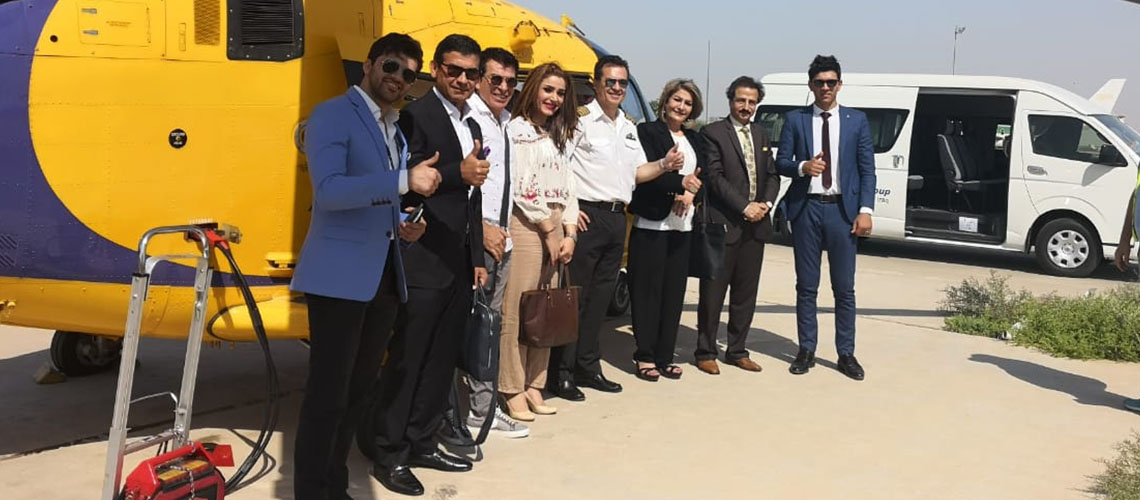 Al-Burhan Airways had the pleasure of transporting well-known Iraqi TV Celebrities in our helicopter from Baghdad to attend the grand opening of a new residential compound in Tikrit on 22 July 2018. The passengers manifest included famous names in the Iraqi TV Industry such as Qasim Al mallak, Ayad Radhi, Alaa Hussein and Asia Kamal.
The flight was arranged upon the request of the Iraqi business man Mr. Hardan Al-Handal who also accompanied the passengers to attend the grand opening.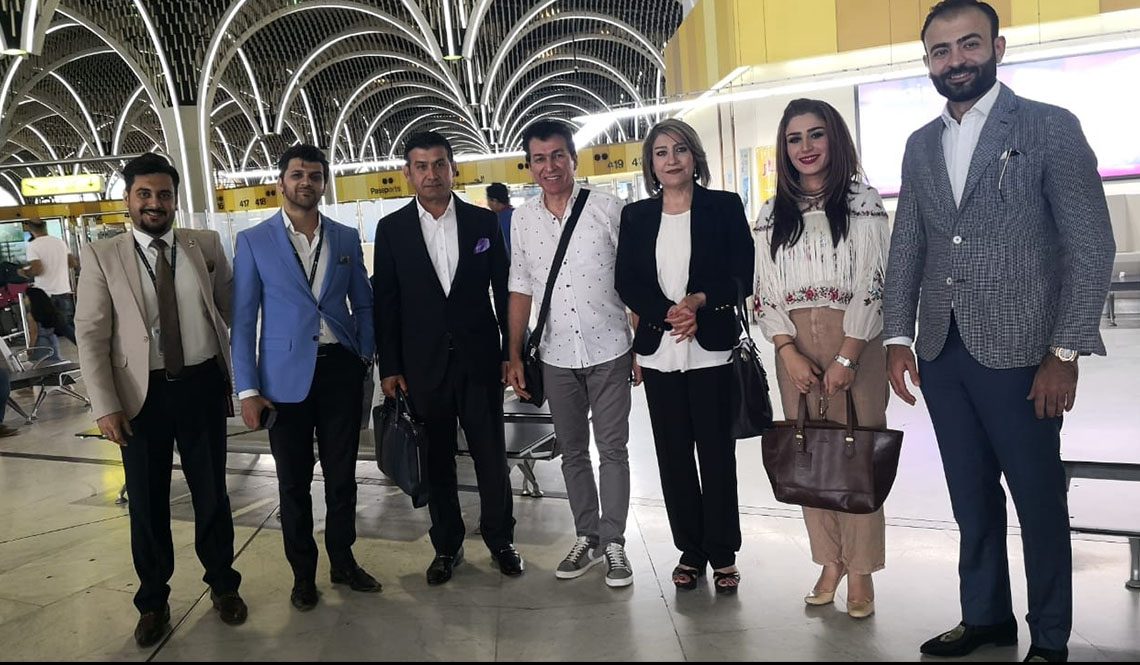 Our helicopter was always on standby for the celebrities and returned them back to Baghdad after the event had concluded. ABA also hosted the celebrities for a lunch and tour around Al-Burhan Centre, our secure accommodation facility located near Baghdad International Airport.
Al-Burhan Airways received excellent feedback from the celebrities for the quality of service and convenience. As what should have been a 3 hour car journey only took 50 minutes with our helicopter and with a peace mind in knowing that the route will be secure and with no disruptions.
This flight was first of its kind for ABA as the landing spot was in an open area that was secured and prepared especially for ABA and not in the usual airport or helipad.
---
Other Latest News