ABA flies Iraqi Minister HE Bangin Rekani on official trip

20 May 2019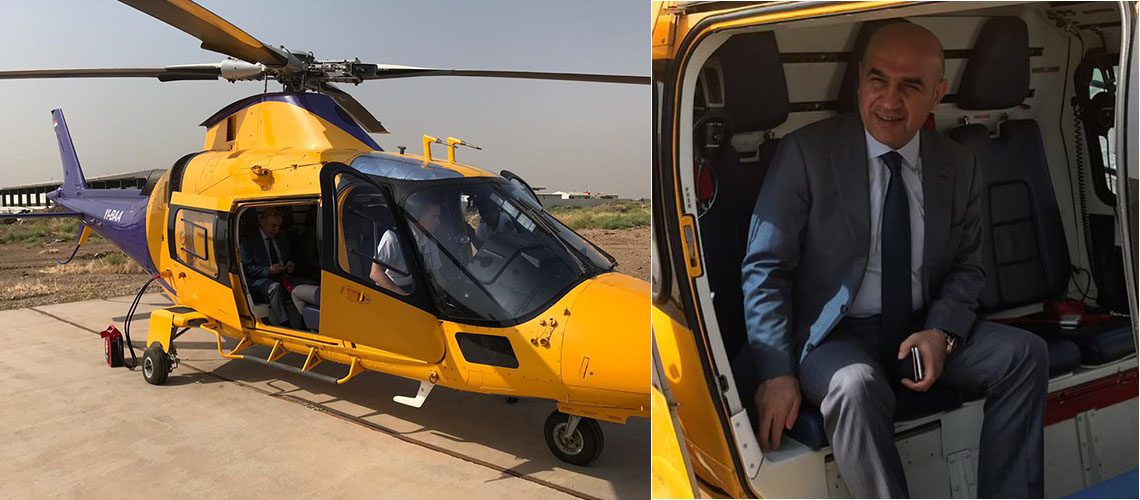 Al-Burhan Airways had recently the pleasure of offering its helicopter flights services to His Excellency Bangin Rekani, serving currently as the Minister of Construction and Housing and Municipalities and Public Works in Iraq.
The return flight took place on Monday 20/05/19 and the VIP was safely transported from Baghdad at 8:30 hrs to Amara (Bittiera) Airport at 10:00 hrs. The trip included a stop at ABA's Aircraft Maintenance Facility (AMO) in Kut for the refuelling. His Excellency and his entourage had the chance to visit the facility and meet its staff.
As per His Excellency's request, ABA crew awaited for HE Rekani to complete his appointment in Amara. The helicopter took off at 15:30 hrs and soon landed in Baghdad, completing HE Rekani's trip.
---
Other Latest News